Welcome to the office of Dr. Tinou T. Roncone!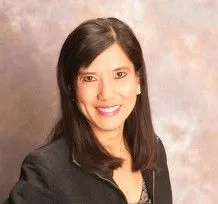 Welcome to our office! We are happy that you have selected us for your dental implant or periodontal needs. Your periodontal health and cosmetic smile are our primary concern. It is our mission to strive for the highest level of dental care possible provided in a comfortable environment. We are committed to preserving the health, function and appearance of your dentition through high-quality, state-of-the-art periodontal and dental implant therapy.
OFFICE INFORMATION
Your comfort is our top priority. We provide oral and intravenous sedation to ease your anxiety, but it is our professional staff who really enhances your visit. Our staff members are dedicated to be sure that you not only receive the best treatment possible, but that you enjoy your visits as much as possible.
Our office strives to stay on the leading edge of periodontal care. Periodontal disease is a deceptive disease. Unfortunately, people do not become aware of the problem until it is of a more serious nature. We look forward to helping you enjoy your teeth for a lifetime.
If you have any question prior to your first visit, please do not hesitate to call us at 951-302-6385. We look forward to meeting and working with you.